*NEXT RELEASE
_PANDA5: Human Host Body - LP/Tape
Ufff!

As always we are very late with the updates, so it's been a while since we've updated this page. During this time, many things happened, like:

An amazing gig with Trainwreck at Gromka (Metelkova/Ljubljana):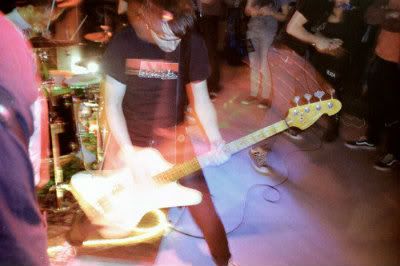 A kick ass gig with Hexis, This Gift Is A curse and IAMDISEASE at Menza pri koritu (Metelkova/Ljubljana):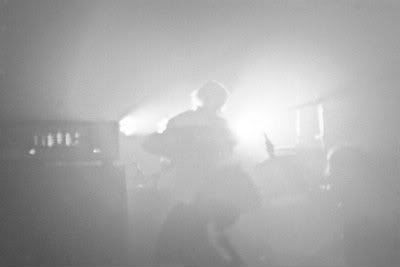 A lovely acoustic gig with Eric Ayotte, PJ Bond and Mark McCabe at MKSMC Koper: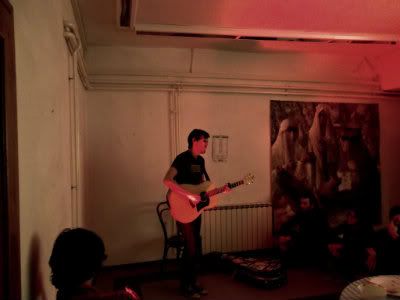 A super nice gig with Bridge and Tunnel, Full Of Hell and Grieved at Menza pri koritu (Metelkova/Ljubljana):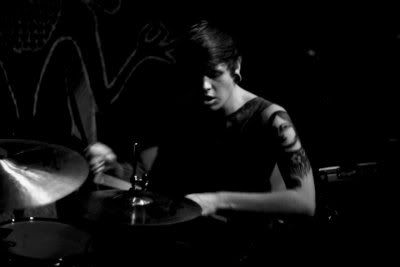 We got the LPs of our latest release, the split between
Marnost
and
Seeds in Barren Fields
. It looks amazing and we are really proud to be a part of these rad split! Unfortunately we didn't get the
Hexis
7"yet, because we don't have the money to pay for it. Our package is still in the USA, but we are working on that and hope to get that LP yet. Also the
Sloth
tape will be delayed for the same reason.
We are gonna release a 7" split between
Devastated
and
HHB
! It will be out in late summer. Here you can listen to a raw mix:
Suma sumaru our financial situation sucks, but hope it will get better. Unfortunately, we also moved back to Koper, so we are not living in the "awesome" house. This kind of sucks, because we will miss a lot of stuff and people. But Ljubljana is not so far, so…. That means also that we won't do that as many gigs in Ljubljana, but we will try it. Also we won't do as many gigs in Koper because the financial situation of the club is critical! The city hall probably won't give money to run the club. Right now if we wanna do a gig in Koper we have to rent the place, pay the sound-engineer and buy food for the band and we can afford that with only the door money.
So we are terribly sorry for all the bands that are writing and asking if we can help. Try to understand us. The situation now is terrible and we can't do much. The whole DIY scene is really low, there are no DIY promoters who would love to help small punk bands.
So the only thing we will do for sure is the mighty
PANDAMONONIUM FEST
. This is the 4th edition and as usual there will be two days.
Pandamonium 4 pt.I, 14.7
.
The Fight
(POL, hardcore/punk)
http://thefightpunx.bandcamp.com/
http://www.thefight.pl/
Locktender
(USA, postrock/hardcore)
http://locktender.bandcamp.com/
http://www.facebook.com/locktenderband
Sailing On
(GER, dark hardcore)
http://sailingonhc.bandcamp.com/
http://www.facebook.com/pages/Sailing-On/170835979593948
In-Sane
(SLO, Punkrock)
http://in-sane.bandcamp.com/
http://in-sanepunkrock.blogspot.com/
Grrizli Madams
(SLO, Post-metal)
http://grrizlimadams1.bandcamp.com/
http://www.facebook.com/pages/Grrizli-Madams/266783720035156
Pandamnium 4 pt.II, 26.7
Graf Orlock
(USA, Cinema-grind)
http://graforlock.com/
http://en.wikipedia.org/wiki/Graf_Orlock_%28band%29
Nikki Louder
(SLO, noise/post-punk)
http://nikkilouder.tumblr.com/
http://www.facebook.com/pages/Nikki-Louder/61342577710
http://nikkilouder.bandcamp.com/
Deer in the Headlights
(BIH, crust/punk)
http://deerintheheadlights.bandcamp.com/
http://www.facebook.com/pages/Deer-in-the-Headlights/112788455456421
It's Everyone Else
(SLO, sinth noise)
http://itseveryoneelse.bandcamp.com/
http://itseveryoneelse.tumblr.com/
Right now, we are starting dealing with the bureaucracy and papers for the Pandamonium fest. We hope that his year we will not have as many problems as the previous years. Also we hope that we will not have any problems with the AWESOME LOCATION next to the sea. Fingers crossed. On the Pandamonium there will be also some Djs but it all depends on the permission for noise which is the time when we will need to shut down the happening. Of course the will be much more happening during the day (some free food, drink, distros and some surpises). The only thing that we are afraid is the weather……So, we will keep you updated with the process of the Pandamonium fest.
P.S.: Our dear friend Zoran fasked us if we wanna do a mixtape for his webzine. Here is the link if you wanna listen to it and be shure to check his webzine
ATN.
Yes, here it is a short update just to let you know what is going on. Well we got a few new releases which will be out in these month.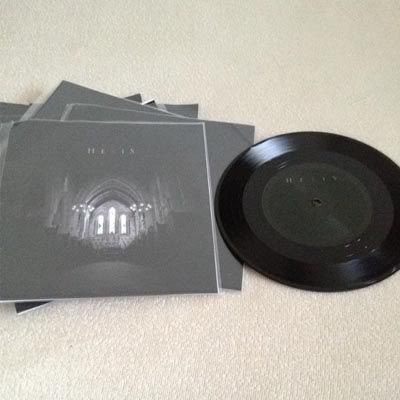 First the Hexis 7" entitled X is done. We are waiting to get them in the mail. Also, we are doing the Hexis gig in Ljubljana at Menza Pri Koritu, Metelkova. The gig will happen on 8.2. and Jaka did the poster for it: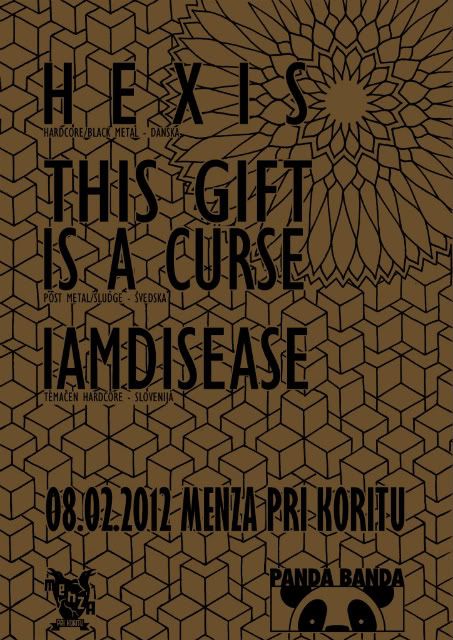 Be sure to check them out on their tour here are the dates:
2/2 2012 Ungdomshuset, Copenhagen Denmark w/Abscission
3/2 2012 Alte Meierei, Kiel Germany
4/2 2012 K19, Berlin Germany w/Depths
5/2 2012 Kemping, Sered Slovakia
6/2 2012 Szabad Az Á, Budapest Hungary w/Hawas + From The Mirror It Crawls Out
7/2 2012 AKC Attack, Zagreb Croatia w/ Gods Of Chaos + Pogavranjen
8/2 2012 Menza Pri Koritu, Ljubljana Slovenia w/Iamdisease
9/2 2012 XM24, Bologna Italy
10/2 2012 AZ, Mülheim Germany
11/2 2012 Nexus, Braunschweig Germany w/Dead Hand
The next release is Marnost and Seeds in Barren Fields, which will be a 12"LP. Both band will have one epic song. We are super excited about that, because both bands are great on a musical level and on the political, which is the most important thing, at least for us!
Here is the cover and the links where you can listen to the bands:
The Sloth Tape is a bit delayed because we are a bit out of money and the artwork needs to be done. So hopefully it will be readdy before the and of the month.
We are going to do a few shows and that is Trainwreck on the 28th of March and Eric Ayotte on 21st of April. We won't book more gigs because Luka is in the States till April and Teja is trying to leave for Sweden in late March.
…and that's that.
For Anarchy, for Wilderness!
Hello punx!

First of all our dearest friends from Gods & Queens had a terrible accident in Czech Republic. They are all alive and fine but they lost shitloads of money. So if you wanna help them please buy their records here.

…G&Q live at Menza pri Koritu(photo by Jure Šajn)

So lets start with some upcoming releases! The
Hexis
one-sided 7" is already in the pressing plant and it will be out in early January. Hexis plays a mix of blackmetal and post hardcore. Actually they sound really like Celsete, so if you are a fan of the french band you will like them. These is the artwork: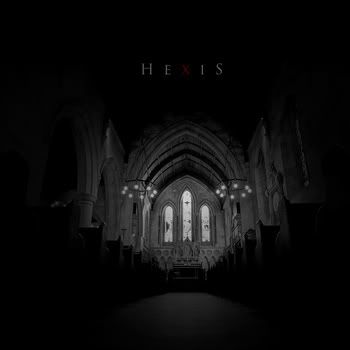 …and here you can listen the 7":
In few weeks we will have in our hands the tape from our friends
Sloth
from Holland! Super rad dudes who play in kick-ass bands like Sandcreeck Massacre and Tyrannicide! They play a mix of crust and powerviolence with some slow parts. They have intense and intelligent lyrics. They played in Postojna few weeks ago and the sound really good live but also they sound good on the recordings, so check it out:
We have some other release that we are discussing right now but until it is not confirmed we won't tell you nothing.
There are not many thing going on here except that both of us are finishing our studies. Well Teja is done and now she is officially unemployed. I'll be done in few weeks…I hope so. We don't have and gigs planed for the near future except for Hexis which will happen on 8.2.2012 at Menza Pri Koritu. The reason is that both of us will go travel a bit from January till March. We did have a chance to do it these autumn so we gonna spend the winter traveling around. Than in April we will try to do some cool gigs and so on…
A month ago we got the chance to see again
Positive Direction
from Krško. These are some rad kids playing oldschool HC like it is done in Krško. Next spring we will probably release a tape for them.
When I was on tour with Gods and Queens we saw some cool bands in Zrenjanin.
Furtive Forest
are an new band from Novi Sad, they play some kind of modern HC with lots of passion. There was another band that I forgot the name but it was the bend where Miloš, the guy who set up these gig, played in. They cover a few Integrity songs and played some of their own songs. Well these gig in Zrenjanin was awesome, the kids there were really nice and they were really passionate. Jamie got so drunk that he was throwing around his guitar like a real rockstar.
Check also
Rebuild Collective
from Novi Sad! They are doing nice gigs and they have a genuine attitude about what punk rock is! They are doing also zines and they also have a distro. I got the chance to meet Žule who is the dude behind
Good Samaritan Rec
. and he is also playing in
Deer in the Headlights
. He just put out a cool split with his band and Reflections of Internal Rain, which, BTW we have it in the distro!
We are already planning the next
Pandamonium
! These will be the 4th edition and the date is 13.7.. We are not sure if we will make two dates or maybe tree…
More updates soon, fore real!
Viva!
Again, as usual we are so slow with the update, and now because it's the summer, we are super slow, like pandas !! We promise to be more punctual and more freshhhh, hahahha


Sooo Hello folks, the third edition of the Pandamonium is over and it was a success. Everything went well; no cops, no bad weather, no time problem, no assholes… No need to say that the bands were awesome and that we made lots of new friends. Here are a few pictures and a video of Thou and Leechfeast playing on the first part: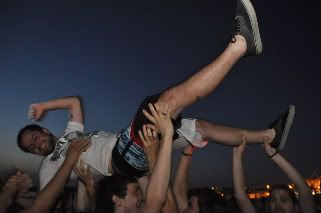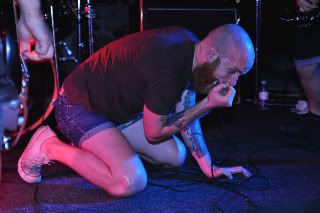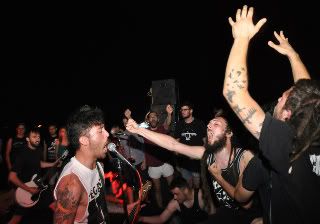 Next Pandamonium will heapen on 12.7.2012, but we don't know if it will be just these date or one more. We are already thinking about the bands and other things to make it better. We are already talking with some sick bands, but we won't drop any name till it is 100%!



Above is the cover of our new release: BØREDØM - World Bores To Death LP. We are super excited about these one, because it looks nice and it sounds even better. As usual Børedøm brings us a mix of powerful D-beat mixed with modern crust. Think of Mötorhead mixed with His Hero Is Gone with strong political lyrics! Above all of that we are happy to help our friends from Graz because they are super cool punx and really dear to us! OK if you wanna get the record just drop us a line. Also trades are welcome!


Next release will be a tape discography from our French buddys Bokanovsky! Yes, they are back stronger then ever, leaving the slow postrockysh screamo thing behind and focusing again on fast forward stuff… violence, violence! The tape will include all their material plus four new songs. Hopefully it will be out in autumn but how we not the french guys….yeah we will see when it will be out!


As usual we've been at Fluff Fest and we met so many friends. We saw some kick ass bends, ate lots of vegan burgers, we trade some stuff which you will see on the distro page. Too bad for the cold weather, because we didn't went to swim in the pool. Still it was super fun!


At Fluff we saw for the first time Remek, that has ex-Lakmé members. They were great, really simple music but powerful and intense. They will do a split with Child Meadow, which will be out probably these year. Child Meadow is also teaming up with our buddies Paper Plane Crush for a 7" split also to be out soon. The PPC stuff will be done soon so keep an eye on their blog. They are going to tour Europe in September so go see them if they play in your area.


HHB and Devastated went on tour last May and they shared stage with some amazing bends. They shared stage with two brand new bands, with Sloth and Tyrannicide. Sloth has Sandcreeck Massacre members and plays some kind of powerviolence mixed with crust. They recorded few songs which will be soon out and we got the chance to give it a listen and it sounds great. Tyrannicide are also brand new from members of Grinding Halt, Rivers Run Dry and Sandcreeck Massacre. Consider them as an decent answer to Masakari. They are touring with Rivers Run Dry in late September so go see them if you have a chance! Leechfeast are also working on their first LP doing heavy songs. The LP should be done before their Scandinavian tour. Their 4-way tape was delayed because on of the band has quit. About heavy music there is also a new band on the horizon; Grime from Trieste share members of Pianoearthquake, Robert Of the Square and ex-The Secret and they play doom sludge, but really heavy and slow think of Sourvein, Grief and Buzzov'en. Here is their new song: http://www.youtube.com/watch?v=WM_y9L42OYg. They will also go with Leechfeast on their Scandinavian tour. Oh yeah, there is also a new label out from our man Eric called Rope or Guillotine and Boredom LP is his first release!


We did some nice gigs in august. XiuXiu played at Koperground and shitload of people showed up. Unfortunately the gig happened indoor and not outside so it was hot as hell. Than we did Ghostlimb and Black Kites. These gigs were in Ljubljana at Menza Pri Koritu. Luckily there were a lot of tourists who came at the show, so there were enough people to fill the floor of Menza. Black Kites did an awesome job, really heavy tunes but most of all really nice duds. We are glad that we become friends. Ghostlimb played hard as hell! These bends sound so much better on the floor than on stage.


Gods and Queens are coming back to Europe and we are booking some of their shows in Eastern Europe. They will play at Menza Pri Koritu on 17.11.! More details will come soon. BTW they will have a new record out; a split 7" with Sugartown Cabaret, which are also our dear friends and you should check them out!


Well here is the last thing! We won't book many gigs in September and October, because we have to finish our studies and chill a bit. The only gig will be Barneys Propaganda and XAXAXA on 5.10.!





Up the punx! London is burning so should your town!


Ps: hope you won't wait so long for another update…
Hey, hey! So here we are again and again we have lack of updates. These months we were really busy with everything. We are finishing our studies and basically we are focusing all our energie in it. That sucks ! That's why we are (sometimes) slow with replays and with lack of energie, when it comes to punk routine. But don't worry, we are still here and pretty much active!

First of all the PANDAMONIUM 3 in set! Both days will happen on the main pier (Ukmarjev trg), like the first Pandamonium, so sun, music and positive energy!

Here is the line up:

21.6 - PDM I. part: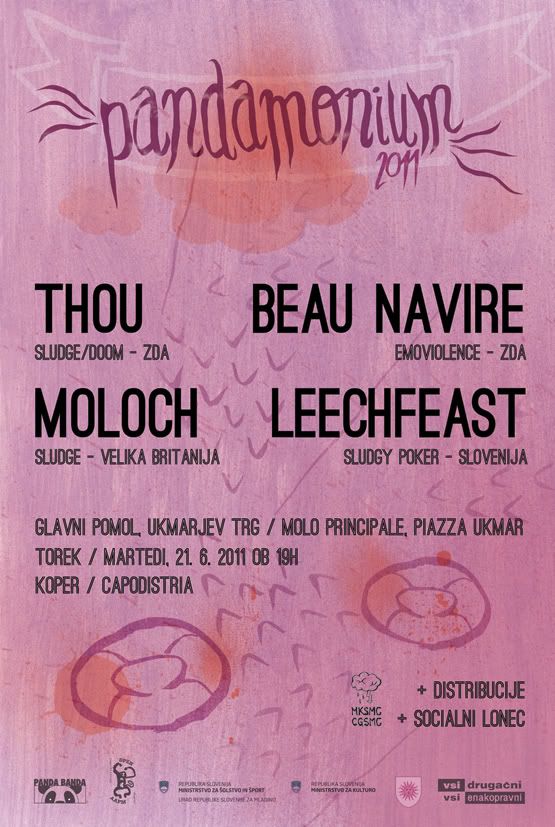 Thou (Sludge/Doom/Stoner, ZDA)
http://noladiy.org/thou/
Moloch(Sludge/Doom, ZDA)
http://www.myspace.com/molochscum
Beau Navire (Emoviolence, UK)
http://www.myspace.com/lifemovesmusic / http://www.facebook.com/pages/BEAU-NAVIRE/127192277304878
Leachfeast (Stoner-punx, SLO)
http://leechfeast.blogspot.com

http://www.last.fm/festival/1939311+Pandamonium+3+I.del http://www.facebook.com/event.php?eid=168424243222010

8.7 - PDM II. part




Punch (Thrashcore/Poweviolence, ZDA)
http://www.myspace.com/punchcrew
In-sane (Punkrock, SLO)
http://www.myspace.com/insaneslo / http://in-sanepunkrock.blogspot.com/
Børedøm (D-beat Crust'n'roll, AUT)
http://boredomoverall.blogsport.de/
Pianoearthquake (Screamo, ITA)
http://www.myspace.com/pianoearthquake
Koromač (Metal Punx, SLO)
http://www.myspace.com/koromac

http://www.last.fm/festival/1970613+Pan … m+3+II.del

These day it was such a pain in the ass doing all these paper work, bureaucracy sucks, but as always we won't regret it. Jure did the artwork for all the posters and we are really grateful for that! As long as the weather will be good, things should be awesome. If not, the event will be moved in the club MKSMC. So everyone is invited! Bring your friends, bring your parents, bring your children and bring your positive energie! …and of course don't forget your swimming trunks.

Here are some updates about the releases: The Human Host Body tape is out. There were made 19 tapes for their tour, also known as the cheep edition. The deluxe edition will be out in few weeks! Also the 7" from Child Meadow is out, but there is a silly story behind. When the guys made the silkscreen work for the cover, they got to pay shit loads of money. So a single 7" is ultra expensive. We have to sell it for 5€, if we want to cover only the expanses! BTW we have only 22 copies. We know it is hard to sell 7"s for such a price actually, it sucks! Still we can't afford to lose money because we don't have one. Anyway, it is a great 7" and Child Meadow are super rad dudes! If you buy, it you will get gifts, hugs, kisses,…maybe some beer or a spliff.

Future releases are kinda in the air. We are talking with few bands and we will soon release some stuff on vinyl and tape, but until things aren't for sure, we won't say anything.

We won't book gigs form oktober on and we will take some time off the punk routine. We gonna travel and chill…or work. Who knows?
Hey punx,
well we didn't update the page since it was made….shame on us! Hmmm where to begin with? OK lets start with the awesome gig we set up for our buddys Gods & Queens from Philly! These was their third time in Slovenia and their 4th show. Honestly we can say that every time they return are better and better. Lots of folks showed up, maybe not that much because of G&Q but because of Second Chance Blown which are nice guys and this was their first performance as a trio(before it was just a one-man-band) and it was also their first gig after 7 years! Decent mix of industrial music and danceable elektro indie, check them out (www.myspace.com/2ndchanceblown)! G&Q performance was intense and funny….and Jamie was making fun of Luka 80% of his no-smart-talk. After the gig we party a lot and G&Q were well equipped with party narcotics. See picture below:

Yesterday we got the green light for the locations of the Pandamonum Fest 3! Unfortunately only the first part will happen on the pier and the second on the platform where it was last time. Any way shit will blow big stile on both parts! On the first part the confirmed bands are: Thou (stoner/doom/sludge, USA), Moloch (sludge, UK), Beau Navire(emoviolence, USA), Leechfeast(sludgy-poker, SLO). The second Pandamonium doesn't have the line up finalized but so far we have: Punch (power-violenceeee/thrashcore, USA), In-sane(punk rock heroes, SLO), Böredöm (d-tractoraktor rock'n'roll, AUT). Loma Prieta canceled the their EU tour and Nikki Louder have some other engagement… suck so much because both bands kick ass! Any way hope we will find another cool band to fill up the line up. Now we just need to hope for good weather and to get all the paper work done, and all the green lights from the township!
This Saturday we are doing
Glasses
and
Robert Of The Square
. Both bands are exquisite! Glasses share members of Trainweck and Perth Express, bringing rockish and pissed off HC. ROTS are super nice dudes form Trieste and Udine, playing some intense post HC! They just released an CD on a new Slovenian label Hollow Earth Records. Here is the poster which looks super nice. The lino-cut was made by our lovely friend Simon Kociančič and it was edit by our brother in crime Jurzl! Simon is doing also the artwork for HHB 12" and tape. Yes you can see everything below.
OK now is time for some scene updates! We were lucky enough to hear the recordings from the almighty Devastated! They recorded everything their self and it sound really good even without any mix or master. Hope we can get our hands on it in form of a tape release, because these guys deserve a lot of attention in the international DIY punk scene! You will have the chance to see them play live across Europe along with Istrian metal punx HHB. Here are the dates and if you can help contact them:
25.5 - South GER tbc
26.5 - Luxemburg tbc
27.5 - Nijemegen NL
28.5 - BEL tbc
29.5 - NorthEst FRA tbc
30.5 - SWI tbc
31.5 - ITA tbc
We also had chance to hear the Leechfeast songs which will be out on a 4-way split tape between Burnt Church, Excommunicated and Ripped To Shit for two Canadian labels! Expect some heavy stuff, more sludge and stoner oriented as it was their self released tape!
Nikki Louder will release their new LP on Moonlee, Založba Radio Študent and on their own label CTR! Keep an eye on them! They are also touring UK with Shield Your Eyes in May!
Ufff we totally forgot about Böredöm! They recorded songs for their first LP and we heard 2 songs from it… ultra heavy bulldozer crust'n'roll!
Well that's enoughith the blablabla shit…we are busy with life, we have some nice gigs planed in the future and we had Erik from Sandcreek Massacre at our place for more than a week so we heard all the gossip form the DIY punk scene..hahhaa we know it all!
Viva l'Anarchia!
Luka & Teja
500 pieces on black vinyl, 12 inch, 2010

BÖREDÖM brings us a explosive mix of d-beat and rockish hardcore still influenced with the Portland punk scene. Think of HHIG meets Cop On Fire! RIVERS RUN DRY are a 6 piece band taking crust punk to a next level. A progressive package of slow and melodic riffs that outburst in massif d-beat devastation.

The amazing artwork was done by Luis Sendón (http://sendonluis.blogspot.com)

Co-released with: Dzsukhell Records, Halvfabrikat Records, Dream Comes True Records, Ita! Ita! Records, Car(a)mba Records

Links:
http://boredomoverall.blogsport.de
http://boredom.bandcamp.com/
http://www.myspace.com/riversrundrydbeat


Here it is, our first web-page. First of all we wanna thank Jure (yuppienoise.org) for taking care of everything since we are total morons when it comes to web stuff and digital language. So far we have 3 releases out; Downfall Of Gaia – Epos 12", Sandcreek Massacre/Böredöm split 7" and Böredöm/Rivers Run Dry 12". We are waiting for the Child Meadow 7" and we are also starting to release tapes, so be prepared for some sweet tapes. The first one will be a per-vinyl version of Istrian punx Human Host Body. Soon more tapes releases will be announced.
Also there are shit load of nice gigs that will be made by us and of course next Pandamonium will be even better than the last two! It is gonna be massif! Check out bands in the Shows section.